Judges,
 It's NHC time once again. Seattle will be once again hosting the first round judging center for the National Homebrew Competition Northwest Region this yea.

In order to make this event as successful as it has been in the past, we need all judges to turn out and provide quality judging for approximately 750 entries, with the flight winners (1-3) going on to the final round in Grand Rapids, Michigan (in conjunction with the National Homebrewers Conference).

In addition to judges we will need plenty of stewards to help the competition run smoothly.

We will be judging on April 4th and 5th at the Pyramid Alehouse across from Safeco Field. A continental style breakfast will be provided in the morning along with lunch between provided between sessions.

In an effort to say "Thank you!" the AHA will be giving one lucky volunteer a complimentary pass to this year's National Homebrewers' Conference in Grand Rapids. The lucky volunteer will be randomly drawn by the AHA from the pool of competition staff, judges, and stewards for each Judge Center. In addition, we will also be handing out some cool swag throughout the sessions via a raffle.
 
Judge and steward registration will take place through the NHC Application Registration page http://apply.brewingcompetition.com. Volunteers with entries will be able to register upon notification of their competition entry site and their allowed number of entries. Non-entrant volunteers will be able to sign up to judge and steward after the databases are populated with the competition entrants. So, expect sometime after February 19 or so.

In addition to judging on the 4th and 5th, we will also need help with entry processing on Saturday afternoon, March 22nd. For entry processing, please email the organizers a note at This email address is being protected from spambots. You need JavaScript enabled to view it. .

For those of you that are in need of accommodations the Silver Cloud Hotel - Seattle Stadium is offering a discounted rate for those volunteering for the competition. The cutoff date for making reservations under the discounted price is March 14, 2014. Reservations can be mad online at www.silvercloud.com/seattlestadium use the group code and password below or by calling (206)204-9800 and using the reference HOMEBREW.
Group code:  HOMEBREW
Password:    SEATTLE

Location: Pyramid Alehouse, Brewery & Restaurant 1201 First Avenue South Seattle, WA 98134

Judging Dates: Friday, April 4th 5:30pm (1 session)

Saturday, April 5th, 8:30am (2 sessions)

Entry Processing: Sunday, March 22nd, 1:00 PM

Thanks and we look forward to seeing you there!

Jeremy Allison – Competition Organizer

Steve Antoch – Judge Director

Mark Tanner – Head Steward/Cellarmaster
Break out yer Young Dubliners music and have a fun filled month:
March 15, St. Patrick's Party, Larry's Brewing Supply, Kent, WA
Alers and friends of Larry's join forces to celebrate at levels way over 9000! http://www.impalingalers.org/news/159-2014-st-patty-party

March 21, Alers Meeting,

Larry's Brewing Supply, Kent, WA


The Aler

faithful gather together to share knowledge, fermented wonders and food.  




March 15-16

, Hard Liver Barleywine Festival, Brouwers Café, Seattle, WA
Enjoy an amazing array of the best barleywines on tap. A difference this year is that there will be no pre-judging and instead the winner will be decided by popular vote. This is a great annual event and public transportation or designated drivers are recommended. Info: http://brouwerscafe.blogspot.com/

March 22

, WA Brewers Guild Cask Festival, Seattle Center Exhibition Hall, Seattle, WA
Enjoy great cask conditioned beers at this festival. There will be two sessions,

12-4pm

and

6-10pm

. Food will be available for purchase. Tickets are available at a number of locations around the greater Seattle area as well as through Brown Paper Tickets. Info: http://washingtonbrewersguild.org/Festivals_Events.html

March 29

, Penumbra Beer Bash, King's Hall, Seattle, WA
Enjoy this event where great local bands meet the best Northwest beers. It features over 60 beverages from Washington and Oregon breweries, cideries and a kombuchary. VIP admission will include early admission and a randall competition tasting. Tickets are on sale now and this event sold out last year. Info: http://www.penumbrabeerbash.com/
Another Mega beer tasting at The Wine Alley. The big event is on February 28 from 5 to 7 PM. A tasting fee of five dollars will get you samples from the breweries listed below, also a brewery tasting glass is yours to keep.
Pelican Brewing

Brouwerij West

Big Al's

Blue Mountain Cider Company

Harvester Brewing

Well's & Young's

Breakside Brewing

Amnesia Brewing

Double Mountain

Belhaven Brewing
Cheers,

Sean
Faith and begorrah me lads and lassies, tis that time o' th' year where we honor Saint Patrick's great works in the Emerald Isle. So bring yer green, bring yer beer and bring yer beer, umm and yer food down t' Larry's to celebrate.  Larry's will supply  amazing slow cooked corned beef (ironically completely corn free) that is so yummy that I have to replace me keyboard every year as I drool on it whilst typing about it.
When: 3/15 at 5:00-ish sharp-ish (after closing)
Whar: Larry's Brewing Supply (ain't ye been payin' attention)
What: Bring food (all kinds), fermented goodness and green clothing (Ross has a vicious pinch)!
Why: Don't make me come over thar!!!!
How: Figger it out!!!
Slainte!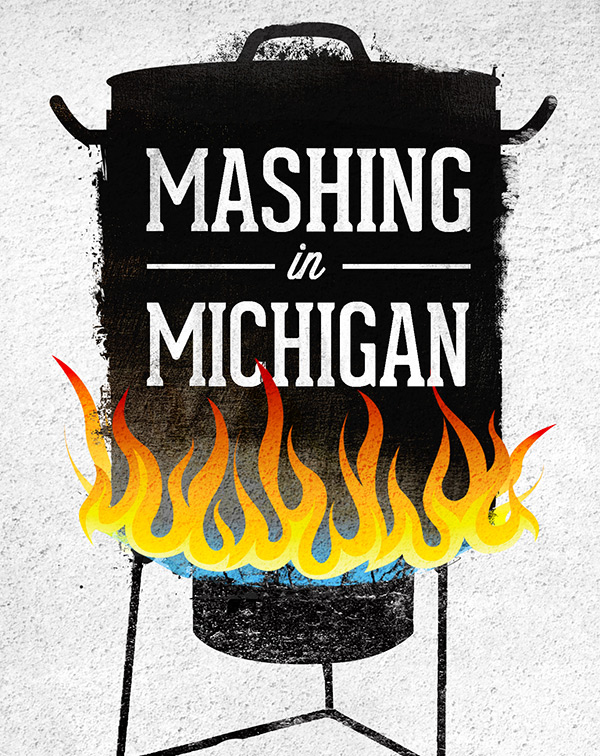 Registration for NHCSTARTS:

Application Window
Opens: 10:00 am MST, February 19, 2014
Closes: 10:00 pm MST, February 26, 2014
In response to member feedback, the American Homebrewers Association (AHA) is introducing a new registration system for the 2014 AHA National Homebrewers Conference that reduces the stress of the time-sensitive, first come, first served approach. The new system invites members to apply for a chance to register for the conference when it is most convenient for you during the one week application window.
Read on to learn more about the new system.
Remember, your AHA membership must be current to register!
ARR!