Wondering what to do in the upcoming weeks?  Fear not, for I, yes even I, your great and wonderful scribezoid am on the task.  See below!

Mega Beer Tasting at The Wine Alley. $5 per person includes 10 Beer tastes and keepsake glass. Beers: Pelican The Governor, Strong Arm Imperial Chocolate Cherry Porter, Two Beers Trailhead, Schneider Weisse, Rogue Mom Hefeweizen, Thistly Cross Ginger Cider, Uinta Detour Double IPA, Breakside Sunshine Pilsner, Fort George Cavatcia Stout, Port Brewing Shark Red Ale
Friday, April 25th 5p-7p
http://www.thewinealley.com/The_Wine_Alley2/Home.html


Free Interactive Forum on Science & Beer at Pike Brewing on April 23. This one might be for the truly geeky beer geeks, but it certainly sounds interesting to me. The event features researchers connected to the Weizmann Institute of Science in Israel and is modeled after a similar highly successful program there. The event is free, but please see the contact information below to reserve your space if interested.
Wednesday, April 23, 2014 7–9 p.m.
http://seattlebeernews.com/2014/04/free-interactive-forum-on-science-beer-at-pike-brewing-on-april-23/


Big Brew for National Homebrew Day. Come down to Larry's and see all kinds of brewing techniques and equipment!
Bring your system too and brew!
Saturday, May 3, 2014 Most of the day
http://www.homebrewersassociation.org/aha-events/national-homebrew-day/


Seattle Beer Week.  Yes, brewers are so manly they have a 10 day week.  Unless they are women, then they are so amazing they have a 10 day week. Check the web site for the myriads of events.
May 8th - May 18th
http://www.seattlebeerweek.com/events



Break out yer Young Dubliners music and have a fun filled month:
March 15, St. Patrick's Party, Larry's Brewing Supply, Kent, WA
Alers and friends of Larry's join forces to celebrate at levels way over 9000! http://www.impalingalers.org/news/159-2014-st-patty-party

March 21, Alers Meeting,

Larry's Brewing Supply, Kent, WA


The Aler

faithful gather together to share knowledge, fermented wonders and food.  




March 15-16

, Hard Liver Barleywine Festival, Brouwers Café, Seattle, WA
Enjoy an amazing array of the best barleywines on tap. A difference this year is that there will be no pre-judging and instead the winner will be decided by popular vote. This is a great annual event and public transportation or designated drivers are recommended. Info: http://brouwerscafe.blogspot.com/

March 22

, WA Brewers Guild Cask Festival, Seattle Center Exhibition Hall, Seattle, WA
Enjoy great cask conditioned beers at this festival. There will be two sessions,

12-4pm

and

6-10pm

. Food will be available for purchase. Tickets are available at a number of locations around the greater Seattle area as well as through Brown Paper Tickets. Info: http://washingtonbrewersguild.org/Festivals_Events.html

March 29

, Penumbra Beer Bash, King's Hall, Seattle, WA
Enjoy this event where great local bands meet the best Northwest beers. It features over 60 beverages from Washington and Oregon breweries, cideries and a kombuchary. VIP admission will include early admission and a randall competition tasting. Tickets are on sale now and this event sold out last year. Info: http://www.penumbrabeerbash.com/
Yes, another successful transition of power.  Pay homage to your new board. They are planning on providing a great year for the Alers. Here is the board:
Overpresidemperlord (president) - Justin Murray
President of Vice/Vistigial Limb (vice president) - Mark Craig
Pillager (treasurer) - Neil Gruchalla
Warlord of Events - (Events Coordinator) - Rob Reynolds
WaHA Rep - John Ream
Web Czar (Webmaster) - Ryan
Knave Master (Rogue Liaison) - Kraig Rury
Scribenator (Scribe) - Sean Drew
Style Sherpa (Style Master) - Julie Thatcher
Ex Officio Member - Vance Rifenberick
Thanks to those about to serve, we salute you.
Cheers,
sean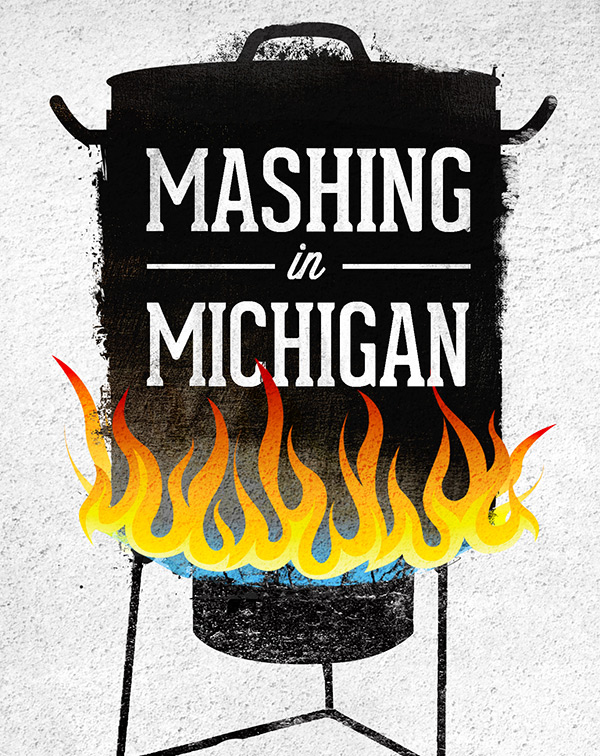 Registration for NHCSTARTS:

Application Window
Opens: 10:00 am MST, February 19, 2014
Closes: 10:00 pm MST, February 26, 2014
In response to member feedback, the American Homebrewers Association (AHA) is introducing a new registration system for the 2014 AHA National Homebrewers Conference that reduces the stress of the time-sensitive, first come, first served approach. The new system invites members to apply for a chance to register for the conference when it is most convenient for you during the one week application window.
Read on to learn more about the new system.
Remember, your AHA membership must be current to register!
ARR!

Once again the Central Oregon Homebrewers Organization (COHO) will be hosting our annual AHA sanctioned homebrew competition in Bend, OR.  We are holding the event on the same weekend as last year, so it will be Saturday, May 10th.  This event receives over 100 entries every year, so we can really use the help of BJCP certified judges, such as you.
 Bend, Oregon is known as Beervana, as we have more breweries per capita than anywhere else in the US.  And that was before even more breweries, and two cider houses, opened up in the last year.  If you haven't been to Bend, our Spring Fling homebrew competition would be a great excuse to come visit!
 Currently we have a discounted rate established with Comfort Inn & Suites of Bend, 62065 SE 27th Street Bend, Oregon (541-617-9696).  If you tell them you are booking the room for participation in the COHO Spring Fling, they will provide you a 15% discount, which is a rate of $93 per night.  We are also working on setting up a discounted block of rooms at another hotel, to provide you additional choices.
We'd love to have you visit us in Bend, and be a part of our event.  You can find the details at: http://cohomebrewers.org/SpringFling
 Please send me an email (remove spaces Tom @ My Brew Pal . com) if you're interested in joining us and judge.
 Cheers,
Tom
Tom Brohamer
President – Central Oregon Homebrewers Organization